As 2015 comes to a close, I'm sitting here thinking about what a year it has been for Feminism. Of course, 2013 and 2014 were good too (remember Beyoncé hit us with that digital album in 2013–I know, has it really been 2 years already!?) but it's 2015 that seems like the year that Feminism caught fire. Think about it, in 2015 most people can easily name a handful of websites, media outlets, TV shows, and movies that celebrate feminist subjects and perspectives.
And I'm not the only one who's noticed this phenomenon. I just received an email from Bitch Media, a feminist media organization that has been informing feminism in pop culture since the 90's, exclaiming that it's happened: Feminism has gone main stream.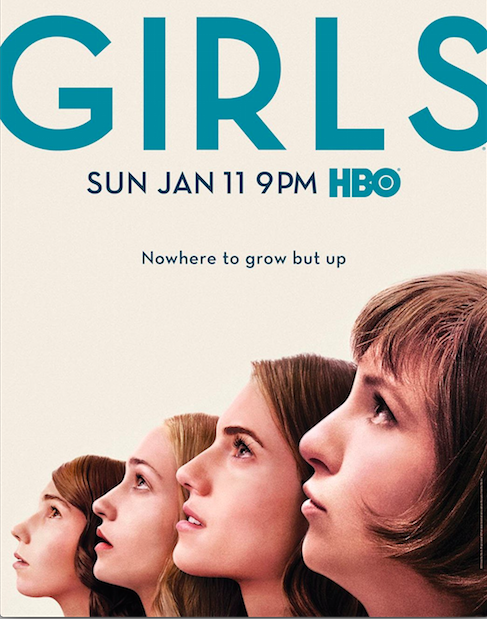 What an exciting time it is then, for those of us, like Bitch Media, who've been fighting and cheering to see more informative feminist viewpoints play out in the pop-cultural sphere. From Jennifer Lawrence's essay on gender pay inequality, to the badass feminist characters played in some of this year's hottest films, to Empire's protagonist Cookie Lyon, to Amber Rose's VMA outfit and SlutWalk, to Michelle Obama and Charlize Theron's epic high five during the Huffington Post's "Power of an Educated Girl" Conference: we cannot deny that 2015 is indeed the year of the Feminist.
Even Glamour's Woman of the Year Awards, which has always celebrated the accomplishments of the world's best and brightest females, showed 2015 as year that was leaps and bounds ahead of the world's expectations for women. Two of the honorees included Cecile Richards, who displayed courage and grace under fire during her five-hour-long committee hearing where she fought for women's reproductive rights, and Caitlyn Jenner, who made the undoubtably heroic decision to publicly undergo a sex change to live as her authentic self and bring further awareness to the transgender community–both badass women in their own right.
But it was Reese Witherspoon, who cofounded the production company Pacific Standard (which aims to create films with female protagonists) who was named Glamour's Woman of the Year. In an industry that is erroneously skewed in favor of male-focused story lines and thus male lead characters, Pacific Standard has shown the world that not only is there a market for female protagonists and plot lines based on women, but women are just as talented as men at bringing these characters to life. Both Wild and Gone Girl, its first two films, earned stars Rosamund Pike, Laura Dern, and, yes, Witherspoon herself Oscar nominations—and the films banked more than $400 million at the box office. Without a doubt in her mind Witherspoon has announce Pacific Standard will move forward with 32 projects already in the works that put women front and center–slay, queen, slay!
With such a positive reception of feminism in the media and pop-culture, we should be celebrating right!? Well, sort of. Of course, I'm over the moon to hear women like Beyonce, Taylor Swift, Jennifer Lawrence, Emma Watson and others who have a lot of sway over younger generations proclaiming themselves as proud feminists.
However, as the oh-so-wise editors of Bitch Media pointed out in their email: "there is a definite difference between media and pop culture becoming inherently more feminist and monetizing feminism to sell media and pop culture. And though the line between the two is often fuzzy, we're pretty certain we know who draws it: the hand that delivers the cash."
What exactly are they saying here? They're saying that as feminism becomes a more popular and "media-friendly" topic, it also becomes a potential source to sell pop-culture through a Faux-Feminist lens. Thus, authentic Feminism is in danger of becoming commercialized and used to sell women and girls products they don't need.
A company that already does this is Cosmopolitan Magazine, which often implies that being commercially sexy and men's approval are the ultimate form of success for a woman, thus beauty products are a simple solution to help you achieve that success (think: "Top 10 Beauty Secrets to Get Your Man!"). They promote countless products and advertisements in their magazine which sells under the guise of sexual freedom for women as empowerment. And while sexual and reproductive freedoms are indeed feminist values and of course empowering for women, by no means do you need beauty products to achieve said values, and I would personally warn you to be wary of anybody who tells you otherwise.
So what is my point? My point is that the success of Feminism in today's pop-culture landscape should by all means be celebrated! We've made it! But, 2016 is just around the corner and it's likely to bring a rapidly growing number of venture capitalists who believe that feminist media is worth investing in for the sake of making money, not to empower women.
What can we, as concerned feminists, do to make sure feminist media doesn't become a packaged and sold product? I'm no expert, but here are a few suggestions:
1) Keep talking, writing, and blogging about the real issues; they're what the movement is about and they're what actually drives us to passionately and vehemently demand change. I guarantee real feminists won't get fired up about which "lipstick shade will make him fall for you this season?!" And when products don't sell, investors stop marketing them through a feminist lens as it is ineffective.
2) Call out phony Feminism when you see it. Seriously, I take just about every chance I get to call out Cosmopolitan, and if there is a commercialized Faux-Feminist brand that you don't like, go right ahead and call it what it is: fake.
3) Support the Feminist pioneers that actually give a damn–about you, about the movement, and about women's social and economic equality worldwide. If you haven't noticed, I love Bitch Media. They are the real deal, and they have been working tirelessly (since the 90s!) to discover and mentor new writers, amplify diverse voices, and most of all, create opportunities for leadership and growth for those who have been systemically excluded from the conversation.
I support them by donating (when I can), subscribing, and telling my friends and community about how awesome I think they are. I'm even telling you right now! This is by and large the best way you can help, as it shows which organizations are deserving of our attention because of their actual content and commitment to the cause. So think of a few of your favorite Feminist outlets and spread the word!